Developing the moral capacities in our children and youth is of fundamental importance, not only to their own future happiness, but to the service and advancement of our entire society. Parents everywhere are looking for ways to give children this spiritual education, to lay the foundations for their children to have noble characters and fruitful lives. We welcome all children and youth to participate!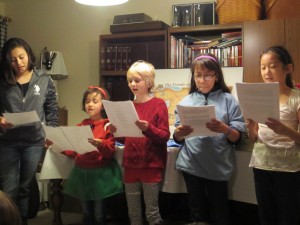 Children's Classes  Drawing on the teachings of the Bahá'í Faith, the classes aim to inspire in children a love for God and the Founders of all the great religions in the world. The classes help children apply spiritual principles –such as love, unity and justice – to their own lives, to their families and their friends.  All children are welcome and no child participates without the approval of his or her parents. Classes include short lessons, activities to build social skills and friendships, games,and stories that illustrate virtues.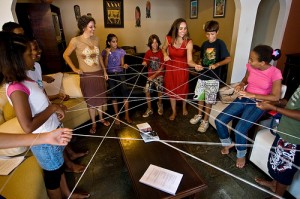 The Junior Youth Empowerment Program is open to young people aged between approximately 11 and 14 and assists them to navigate through a crucial stage in their lives. The program helps them form a strong moral identity and empowers them to contribute to the well-being of their communities and the world at large.
By developing their spiritual qualities (virtues), their intellectual capabilities and their capacities for service to society, the participants come to see that they can become agents of positive change in the world.
The program adopts a participatory mode of learning where the facilitator and participants learn from each other. Participants engage in activities such as artistic expression, discussion, drama, cooperative games, study of literature, story telling and acts of community service.
The junior youth program explores themes from a Bahá'í perspective, but is not a formal religious education program. It is open to all, subject to parental approval.  The groups are often facilitated by youth and young adults.